Abreu Movers Queens: Make Long Distance Moves Stress-Free with Professional Moving Services
Abreu Movers Queens has introduced long-distance moving services to make moving across the country more manageable for clients. Such moves are a significant undertaking, and the company aims to simplify the transition with its professional services.
Abreu Movers Queens considers each client's needs and situations in planning every move. Their range of packing options features car shipping, alleviating the concern of incurring extra costs when transporting a vehicle between states. Additionally, they facilitate the loading and unloading of all household goods, including items like pianos and antiques, and even provide crating services for added safety if required.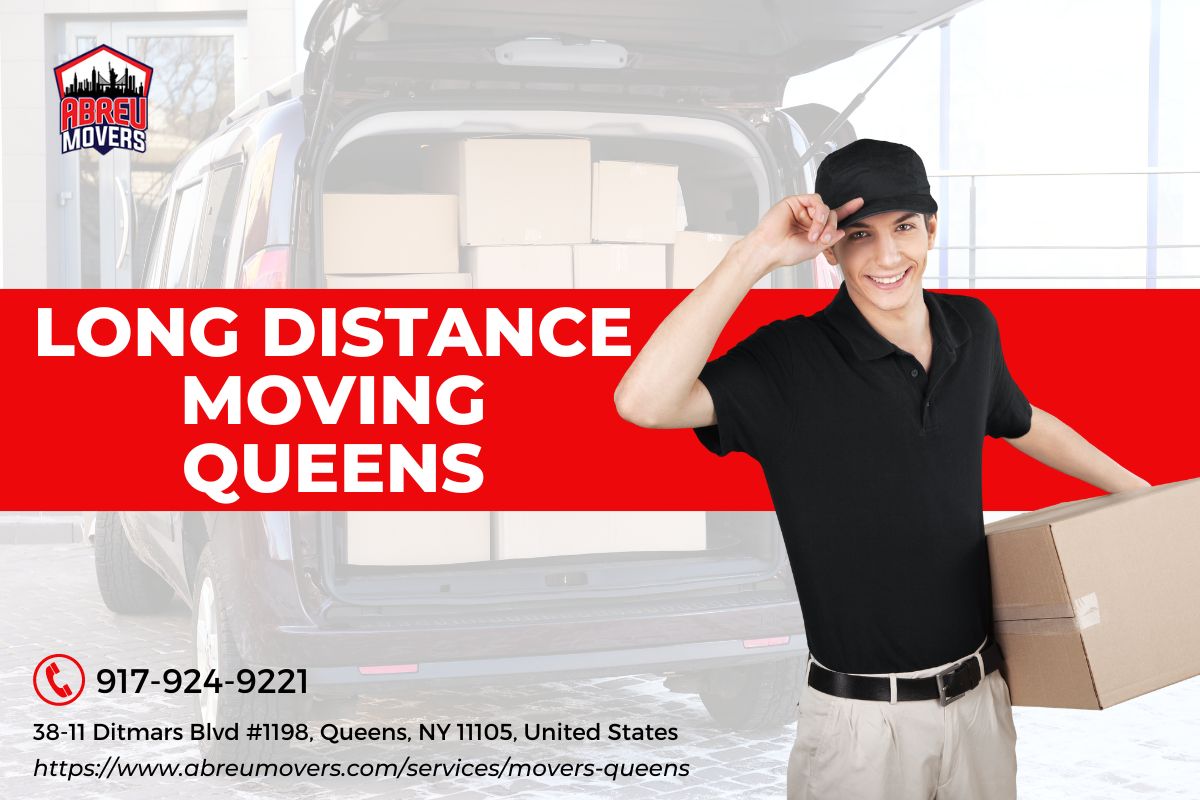 The company emphasizes clear communication during the whole process to maintain satisfaction from all involved. Recognizing the importance of flexibility and storage options for substantial moves, Abreu Movers Queens offers assistance in identifying suitable solutions that cater to the client's requirements. The movers are equipped with the necessary tools and insurance to ensure the moving process is as free from stress as possible.
Abreu Movers Queens simplifies the quote process, enabling clients to obtain an accurate price for their move within a few steps. The pricing is determined based on size, distance, inventory, and any extra services required. The long distance moving company is committed to excellent customer service, with staff accessible around the clock to address any queries or concerns.
With an awareness of the uncertainties and stress associated with long-distance moves, the team at Abreu Movers Queens takes essential measures to make clients feel secure. Debris removal services are also available for those who prefer not to have post-move concerns. Customers can be confident that their shipped goods are safely secured and prepared for transport in company-owned vehicles.
The company takes pride in offering a truly customized experience. With several years of industry expertise, the team can guide clients in making informed decisions about their moves and manage all related tasks. The movers are well-prepared to assist with various moving aspects, from packing boxes to finding alternative storage solutions. Abreu Movers Queens provides coverage both nationally and internationally, ensuring support for relocations anywhere.
The convenience extends beyond packing, with the option to order services online through the company's website. Potential customers can review ratings from Google or the Better Business Bureau (BBB) to gain insights from previous clients. The company also guarantees punctual delivery to alleviate any worries about delays or interruptions in transit.
Boasting over 20 years of experience in long-distance removals, Abreu Movers Queens understands that each customer has diverse requirements on moving days. Therefore, they tailor each job best to suit the individual needs and budget of the client. Frequent updates to the FAQ section on the website provide immediate answers to questions about services or pricing structure changes.
Customer reviews remain predominantly positive for Abreu Movers Queens. Their commitment to quality service and timeliness has cultivated a devoted customer base. Whether assisting Jocelyn from Astoria in her family relocation or Pedro from Flushing with his cross-country move, the feedback reflects consistent efficiency, care, and professionalism.
In summary, Abreu Movers Queens continues to deliver superior services for long-distance moving needs. Their dedication to customer satisfaction, extensive range of services, and years of industry experience contribute to their standing as an industry leader today. Whether the move is within the state or nationwide, with its professional movers, this long-distance moving company stands ready to provide an accommodating and seamless experience.
###
For more information about Abreu Movers Queens - Moving Company Queens, contact the company here:

Abreu Movers Queens - Moving Company Queens
Abreu Movers Queens - Moving Company Queens
(917) 924-9221
abreumoversqueens@gmail.com
38-11 Ditmars Blvd #1198, Queens, NY 11105, United States