Blue Dumpsters Earns High Praise for Top-Notch Dumpster Rental Service in Green Lane, PA
Green Lane, Pennsylvania based dumpster rental service Blue Dumpsters Inc is sharing recent reviews it has earned for its excellent service. The locally owned-and-operated company offers fast, friendly delivery services in Green Lane and the surrounding areas, such as Coopersburg, East Greenville, Gilbertsville, Harleysville, Macungie, Souderton, Telford, and so on. Learn more about the company here: https://www.bluedumpstersinc.com/.
In one of the company's recent reviews, one customer writes, "We had an awesome experience with Blue Dumpsters. Showed up on time for drop off, and also for pick up. It was very nice to see equipment that was well-maintained. Usually, when I see other dumpster companies, they are eye sores. But I had no problem seeing this in front of my house. Thank you for taking pride in your company! Will definitely use them again for our next home project."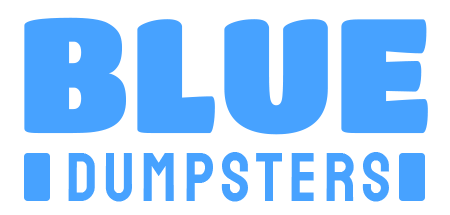 Another review comments that, "We had a great experience renting a dumpster through Adam at Blue Dumpsters! Price was very competitive and included a 10 day rental period. Adam's response was prompt, and we were able to schedule delivery and pickup as needed. Dumpster was in a new condition, easy to load and clean as a whistle! We'll rent from Adam again in fall for our next cleanup project!" Read more reviews at the following link: https://goo.gl/maps/ggxfcZyd8E8zAaoF9.
Adam Peters from Blue Dumpster Inc says, "At Blue Dumpsters, our goal is to make garbage disposal easier. Since the company's inception, we have been offering a variety of roll-off dumpster sizes to suit the needs of our customers. We have helped the residents of Green Lane and the surrounding areas with new constructions, full and partial remodels, house and garage cleanouts, and pretty much everything else in between, and we are very happy to see that our customers appreciate the hard work and effort we put into what we do. We are equally proud to assure that all our customers can expect the same quality of work and customer service going forward."
Blue Dumpsters Inc offers roll-off dumpsters for rent in four sizes, each one suiting different needs. The smallest size dumpsters the company offers are 10-yard dumpsters. These come in at 12' x 6' x 4' with 2,000 lbs included. The next size the company offers is a 15-yard dumpster, which comes in at 12' x 7' x 5' with 3,000 lbs included. For larger projects, like full house remodels or large construction jobs, the company offers both a 20-yard dumpster and a 30-yard dumpster. The former comes in at 12' x 8' x 6' and 4,000 lbs included, and the latter comes in at 16' x 8' x 7' with 6,000 lbs included.
Blue Dumpster Inc deals with all kinds of garbage disposal, making the company the perfect choice for Green Lane residents. Some examples of the services the company provides: garbage removal, foreclosure clean outs, tenant clean outs, construction waste removal, yard waste removal, furniture removal, demolition projects, and roofing jobs. The company's services are provided for both commercial and residential clients.
The company assures that its dumpsters are carefully selected and can fit in tight spaces, no matter the location or typo of property. With a team of disposal experts, Blue Dumpster Inc is able to work with customers to ensure that their goals are met in a timely manner. Peters says, "We want to make sure that our customers have the best possible experience when it comes to dumpster rentals and garbage disposal, and we have worked hard to simplify the process and communicate clearly at every step. When you are renting a dumpster with Blue Dumpsters Inc, you can trust that renting a dumpster will never be easier!"
Residents of Green Lane and the surrounding areas who wish to learn more about Blue Dumpsters Inc's services should visit the company's website. Customers can contact the company through the contact form on this platform. Adam Peters also encourages interested parties to contact him directly via email or phone for any additional questions or concerns. Blue Dumpsters Inc maintains a presence on social media and can be found on Facebook.
###
For more information about Blue Dumpsters Inc, contact the company here:

Blue Dumpsters Inc
Adam Peters
(215) 999-2583
alexandervending@gmail.com