Insurance Covered CPAP Is Helping Sleep Apnea Patients Get Covered By Their Insurance Providers
November 15, 2022 at 23:42
Insurance Covered CPAP, a MedSource, LLC company, is helping Americans suffering from sleep apnea get CPAP devices and supplies covered through their health insurance providers.
In a blog post on the website titled "What You Need to Know About Getting Your CPAP Covered by Insurance?", the company answers commonly asked questions such as what CPAP machines are, what are the requirements to get them covered through one's insurance plans, and how often one needs to replace them.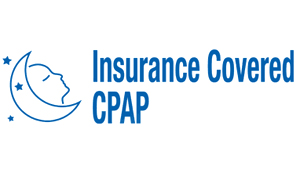 A spokesperson for the company explains the need for CPAP machines by saying, "CPAP (Continuous Positive Airway Pressure) therapy is used to treat patients who have sleep apnea, the infrequent but repeated interruption of one's breathing while sleeping. In the short term, sleep apnea can lead to fatigue, insomnia, impairment, and mood disturbances. It can also have significant long-term effects on one's health including chronic conditions such as hypertension, stroke, cardiomyopathy, heart failure, and more. CPAP machines consist of a mask that is worn around the patient's face while they sleep and a pump that blows air at a steady pace throughout the night. The air pressure from the pump keeps the patient's airways from collapsing and prevents their sleep from getting disrupted. CPAP machines can be life-changing for those who have been dealing with the symptoms of sleep apnea for a long time."
To qualify for a CPAP machine, an insurance company will require a doctor's diagnosis after subjecting the patient to a sleep study. During a sleep evaluation or polysomnogram (PSG), a sleep specialist will monitor the patient's bodily functions including the brain's electrical activity, eye movements, muscle activity, heart rate, breathing patterns, air flow, blood oxygen levels, and more. The number of times that the patient's sleep was disturbed is ascertained based on the readings. The average length of sleep disruptions and the number of times they occurred during the night is then used to grade the patient's sleep apnea. Alternatively, some patients can also opt for a Home Sleep Test (HST) if applicable.
The spokesperson for Insurance Covered CPAP then talks about the process following the doctor's diagnosis by saying, "Once your doctor rates your sleep apnea and prescribes you a CPAP machine, your insurance company will pay for the devices you need. However, if you have not met your deductible, you will be required to pay up to that amount and the remaining cost will be borne by your provider. Since CPAP machines require frequent replacement of parts, insurance providers follow a replacement schedule to help you pay for recurring supplies. This includes the tubes, masks, headgear, and filters which need to be replaced every few months. The CPAP machine itself is eligible for replacement once every five years. Keep in mind that the insurance plans generally don't cover similar items such as cleaning supplies, travel CPAP machines, or mini-CPAPs."
Insurance Covered CPAP helps Americans suffering from sleep apnea qualify for the medical devices they need to prevent long-term damage to their health. The company only works with the most trusted CPAP machine manufacturers including ResMed, Philips Respironics, 3B Medical, Fisher & Paykel Healthcare, and Resvent to ensure that the products function as promised and make a real difference to the patient's struggle with sleep apnea.
Readers can visit Insurance Covered CPAP's website and fill out its Qualify Through Insurance form that asks them to provide simple information such as the state where they live, the name and details of their insurance provider, and answers to some questions related to their condition. Upon verifying the patient's details, the company will verify their coverage and submit the required paperwork on the patient's behalf. Insurance Covered CPAP offers several CPAP, Auto-CPAP, and Bi-PAP machines, masks, and accessories, and provides free shipping throughout the United States.
Readers can find out more about Insurance Covered CPAP and browse the many resources that it has made available for potential clients by heading over to its website at insurancecoveredcpap.com.
###
For more information about Insurance Covered CPAP, contact the company here:

Insurance Covered CPAP
888-510-5100
3002 Gill Street
Bloomington, IL 61704