Lafayette Louisiana Party Rentals Company Acadiana FunJumps Offers Exciting Combo Bounce Houses for Events
January 11, 2023 at 00:52
Acadiana FunJumps is a company that is dedicated to providing party rentals in Lafayette, LA, and surrounding communities to help make events much more fun, exciting, and memorable for attendees and hosts. It accomplishes this by giving its customers several unique inflatables to choose from; a list that includes inflatable obstacle courses, fun jumps, and interactive games, among other equipment options, but it's this company's impressive list of combo bounce house rental options that have become its biggest hit in recent years. Interested parties are encouraged to learn more about the company and browse its available rental inventory by visiting its official website at https://www.funjumps.com/.
Acadiana FunJumps co-owner Lisa Williamson said, "When my husband and I started this business it quickly became apparent that there would be a heavy demand for our combination bounce houses, something that was not surprising due to these party rental inflatables' fun and colorful themes, larger size, and the many activities that can be done in and on them. Because of that demand, we quickly started to search for and purchase more fun and unique combo fun jumps to add to our growing inventory. We now have one of the biggest selections of combination bounce houses to choose from in the entire state of Louisiana."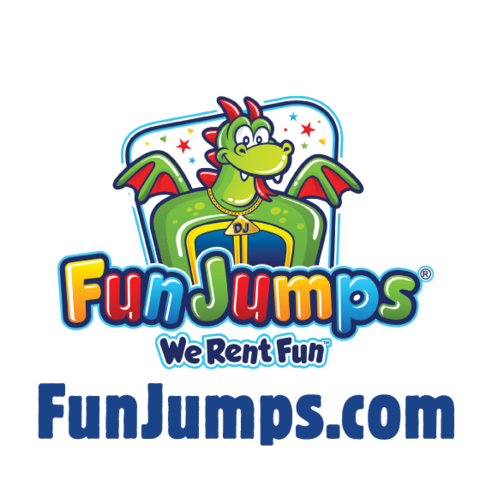 Williamson went on to describe some of the company's more popular inflatable combo fun jumps, the most in-demand of which is the DJ the Dragon Slide Combo, a cute and colorful dragon-themed inflatable that measures a generous 23 feet in length and is both 19 feet wide and high. It features a good size bounce area that is nicely complemented by a slide that curls almost all the way around the unit. She says the Kings Castle Dual Lane Slide the company offers for rent is even bigger than the DJ the Dragon Slide Combo and is more suitable for older children and teens. Other combination bounce houses that are popular include the Lucky 5-n-1 Combo Wet/Dry, the Royal Castle Dual Lane Combo Wet/Dry, and the extremely big Enchanted Castle Slide 2 Story Combo. The company owner stated that it now has over 21 combo fun jumps to choose from. Acadiana FunJumps' impressive list of combination bounce house choices can be viewed on its website or by visiting its Facebook Page at https://www.facebook.com/funjumpsdotcom.
The company's co-owner noted that they also have many party rental extras that will help take any event to the next level. The expansive inventory includes tents, chairs, snow machines, and movie and game screens. All the company's inflatables and other party-enhancing items work well for such events as community fundraisers, backyard birthday parties, school field days, graduation parties, corporate events, weddings, and more. She added that when people rent inflatables and other party extras from their team, it helps makes those customers' events ones that will be remembered for a very long time.
Area businesses, residents, and organizations that have rented high-quality, clean, and sanitized inflatables and other party-enhancing items from Acadiana FunJumps often leave glowing reviews about the service they received from the company. Stephanie Krielow proclaimed, "Our experience with Acadiana fun jumps was nothing short of awesome. The person who helped me decide on a jump over the phone was very helpful and had a great amount of knowledge about the jumps. When our jump got delivered both delivery men were extremely courteous. My special needs child was very excited, and I kept having to remind him to stay out of the way so the men could work. Both those guys were patient, nice, and understanding. All in all, it was a great experience. Thanks again!" Cassei Bidstrup stated, "Acadiana Fun Jumps made our event such a wonderful experience. The staff was extremely helpful, nice, and great to work with. I strongly recommend them for any type of function! Thanks!" These reviews and many more 5-star reviews like them can be seen on Acadiana FunJumps Google Maps Business Listing at https://goo.gl/maps/L7NJEbYUcfkSeetJA.
Williamson also mentioned that they are pleased to provide party rental items to many Lafayette area locations. This includes the surrounding cities of Acadiana, Baton Rouge, Broussard, Lake Charles, Opelousas, and Youngsville. Those that would like to learn more about the combo bounce houses and other party rental fares that Acadiana FunJumps offers can refer to its website. Interested parties are able to conveniently book party equipment using the website's online scheduling function.
###
For more information about Acadiana FunJumps, contact the company here:

Acadiana FunJumps
Lisa/Jacob Williamson
Lisa/Jacob Williamson
office@funjumps.com
3136 Johnston St Lafayette LA 70503