Smith & Associates Realtors Offer Advice on Homes for Sale in Greenville NC
Smith & Associates Real Estate Solutions provides realtors who can advise people who are considering homes for sale in Greenville NC. The real estate firm headed by realtor Willie Smith, who was previously an NFL player, can provide guidance and assistance to home buyers in finding their dream home in Greenville, which is home to ECU Health Medical Center, the flagship hospital for ECU Health and the teaching hospital for the Brody School of Medicine. It is also the location of East Carolina University, the fourth-largest university in the University of North Carolina system. Smith & Associates realtors can help home buyers find their ideal home to allow them to enjoy the many good reasons to live in Greenville. More information regarding the real estate firm can be obtained from their Facebook page at https://www.facebook.com/thewilliesmithteam.
Greenville is considered to be the thriving educational, economic, cultural, and medical hub of Eastern North Carolina. Available in this city are world-class events, the city's live music, culinary delights, and vibrant art. It also offers lots of opportunities for enjoying the great outdoors, such as River Park North with its miles of trails along the Tar River for hiking, camping, fishing, and various water activities.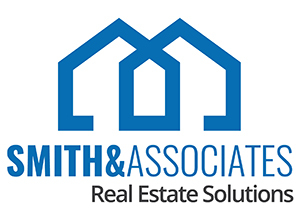 The Smith & Associates Real Estate Solutions website also has a Community Guide for those who are searching for homes for sale in Greenville and the communities in neighboring areas. Through this guide, people can find homes available for sale for each particular community that are within their budget.
Some of the communities featured in the guide are: Bedford Greenville NC, Blackwood Ridge Winterville NC, Arbor Hills South Greenville NC, Corey Ridge Winterville NC, Eli's Ridge Winterville NC, Brook Valley Greenville NC, Farmville NC, New Bern NC, Ayden NC, Grimesland NC, Winterville NC, Goldsboro NC, Greenville NC, Moss Landing Washington NC, Ironwood Greenville NC, Summer Place Grimesland NC, Waterfront Homes for Sale in Bath NC, Sagewood Greenville NC, Windsor Winterville NC, Autumn Lakes Grimesland NC, Waterfront Homes for Sale in New Bern NC, Colony Woods South Winterville NC, Brook Hollow Greenville NC, and more. Those interested can also sign up to get alerted on new listings via email. More information regarding this can be gleaned by checking out the Smith & Associates Real Estate Solutions website at https://www.smithandassociateshomes.com/.
At the Smith & Associates Real Estate Solutions website, they offer informative resources for both home buyers and home sellers. A representative for the company says, "It is easy to become overwhelmed when you enter the home buying market. Friends, family, colleagues, and even acquaintances will give you their opinions if you are a first time home buyer. While most of them are looking out for your best interest, they are not fully aware of what is happening in the housing market. You and your family are the only ones who can determine the right time to purchase your dream home. It is important to decide exactly why you want a new home for your family and decide on a budget that will be comfortable moving forward. This budget may affect the amount of time you have to search for a home, since home prices and mortgage rates are increasing."
Established in 2018 by former NFL player Willie Smith, Smith & Associates Real Estate Solutions provides sales and property management services to clients in Greenville NC. Willie Smith has always been regarded as a trusted partner of people who plan to buy, sell, or invest in real estate. He has a lot of knowledge on how to find off-market properties and how to negotiate, which enables him to be a suitable partner for people interested in home buying, selling, or investing. More information regarding Willie Smith can be obtained when visiting his LinkedIn page at https://www.linkedin.com/in/will-smith-64b400b0/.
Those who would like to know more about home buying or selling services in Greenville can visit the Smith & Associates Real Estate Solutions website or contact them through the telephone or via email.
###
For more information about Smith & Associates Real Estate Solutions, contact the company here:

Smith & Associates Real Estate Solutions
Willie Smith
2522588168
williesmithrealty@gmail.com