Swift Plantar Wart Treatment Now Available At Bazzi Podiatry
MI based Bazzi Podiatry, PLLC is pleased to announce that the revolutionary Swift technology will now be utilized in the treatment of plantar warts at their practice. In the past, cryotherapy and other alternatives were used to treat plantar warts, but these options were often painful procedures that required several sessions to complete. According to the clinic, this has now changed as a result of Swift's introduction.
"As technology progresses," states Bazzi Podiatry, "we consider it our duty to keep pace and ensure our patients benefit from the most advanced treatments on the market. Therefore, with great pleasure, we would like to share that Swift is now available at Bazzi Podiatry. There are a host of advantages to this, and our team cannot wait to hear from the first patients who give it a try. We invited our community to follow our Twitter for more news about Swift and our other procedures."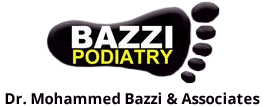 The Swift Microwave Therapy machine uses state-of-the-art technology to deliver precise, highly controlled microwave energy at the designated site, typically where the podiatrist has identified a plantar wart. In addition to treating the wart itself, this burst of energy stimulates a healing response in the patient's body, thereby reducing the time it takes to fully recover. Bazzi Podiatry points out that the whole procedure is virtually painless and non-invasive in nature, and the patient can often begin using their foot with ease almost immediately after.
Those who are conscious about the appearance of their feet may also be pleased to learn that Swift, administered by a professional, typically leaves no trace of either the plantar wart or the method used to treat it. The clinic explains that this is due, again to the fact that Swift uses microwave energy. Unlike other forms of energy, the microwaves used here are focused so as to avoid breaking the surface of the skin. Instead, they penetrate exclusively to a predetermined depth, and the technology ensures that this can be achieved with superior precision. Afterwards, there is no visible scarring.
"If you suspect you have a plantar wart or are experiencing any other problem with your feet," says the clinic, "we encourage you to schedule a consultation with our experienced podiatrists. Whatever the issue may be, we will discover its root cause and develop a treatment plan that will get you back on your feet as soon as possible. Follow our Facebook page for more updates on our practice."
Dr. Mohammed K. Bazzi, DPM and the team at Bazzi Podiatry specialize in general foot care, and they offer a range of services that are designed to keep their community's feet in top condition, both in terms of health and visual appeal. They provide assistance to patients presenting with corns, bunions, Athlete's Foot, hammertoes, flat feet and even sprains, among many other conditions. As a general rule of thumb, the clinic encourages their community to consider scheduling a consultation if they have any problems with their feet. Whether this involves pain, skin irritation or any other issue, the right action will always be to consult with an expert. Dr. Bazzi can clear any concerns if there is nothing to worry about, and he will be more than happy to treat the patient quickly in the event their feet need immediate attention. Furthermore, should the problem at hand require medical intervention outside the scope of a podiatrist, he can direct patients to the appropriate medical facilities for treatment.
Dr. Bazzi's commitment is to his patients and community, and his goal is always to ensure their feet are as healthy as possible no matter how they may come about their injuries or conditions. For instance, his practice often helps athletes who suffer foot and ankle injuries on the field. Anyone looking for sports medicine can approach Bazzi Podiatry today.
The team at Bazzi Podiatry, PLLC can be reached via phone or email. More information regarding the clinic's full range of services can be found on their official website. Patients and other interested parties can learn more here: Here Is A Full List Of Our Services.
###
For more information about Bazzi Podiatry, PLLC, contact the company here:

Bazzi Podiatry, PLLC
Dr. Mohammed K. Bazzi, DPM
(313) 563-0660
manager@bazzipodiatry.com
7633 E Jefferson Ave., Suite 250, Detroit MI 48214
20526 Plymouth Road, Detroit, MI 48228
2007 E. 14 Mile Road, Sterling Heights, MI 48310
9731 Joseph Campau Ave, Hamtramck, MI 48212
26031 W Warren St, STE 2, Dearborn Heights, MI 48127, United States