Top Dogs Landscape and Lawn Care Offers Landscaping Services in Greenville NC
Top Dogs Landscape and Lawn Care is happy to announce that homeowners and other property owners in Greenville NC can rely on them to enhance their home's curb appeal through landscaping. They take pride in the quality of their work and the services they provide, since they always strive to provide the best possible service when providing their landscaping services. More information about Top Dogs can be gleaned by visiting their Facebook page at https://www.facebook.com/topdogslandscapeandlawncare.
A spokesperson for Top Dogs Landscape and Lawn Care says, "Whether you are selling your home, or just want to give it a fresh new look, we can help. Redesigning the landscape around your home can greatly raise your home's curb appeal. This allows your home to sell quicker and for a better price because people would be drawn in from the beautiful outside instantly, assuming the inside will be just as pretty. Whatever your tastes are, our exterior home services will work with you to make the vision inside your mind become a reality. Our wide selection of services will assist you in choosing the best look for your home. If you have trouble deciding, we would be happy to offer advice on what would work best with the layout of the land your home or commercial property sits on."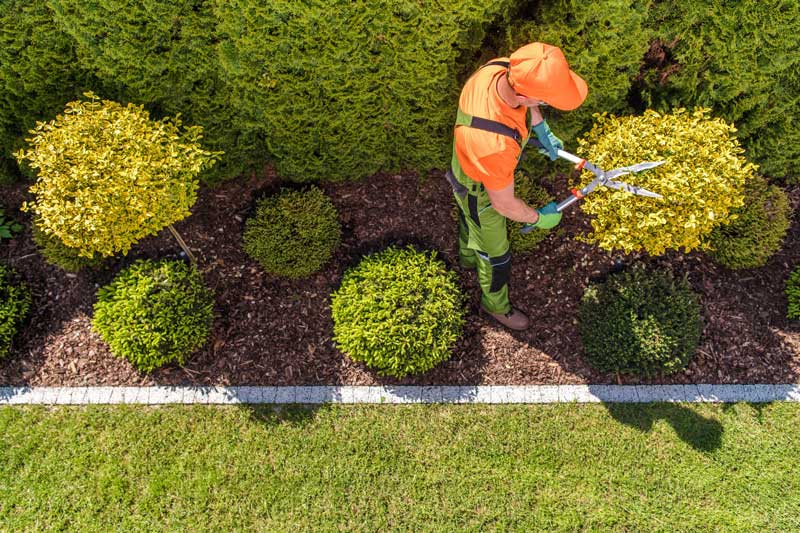 The team members at Top Dogs Landscape and Lawn Care can also provide competitively priced lawn services and maintenance for the residential or commercial building. Whether the the customer wants a new lawn space or to enhance the existing grass area, they can work with clients according to their needs and vision of developing that ideal outdoor space for the home or building. Since each lawn is unique, they will first perform a complete analysis of the specific lawn care needs of the client and then suggest the best possible treatment and maintenance.
Top Dogs Landscape and Lawn Care can also provide pressure washing for homes and other buildings in Greenville. Whether the exterior is vinyl, stucco, or painted wood siding, they can safely and effectively clean and boost the curb appeal of the exterior of the home or building by applying a specialized soft washing technique. This pressure washing technique will not just instantly enhance the home's curb appeal, but it will also keep the siding in great condition. This is because an accumulation of dirt, mold, stains, algae, and grime can cause ugly stains or worse for the exterior of the home or building. Regularly cleaning the sidings will ensure that some damage is not being hidden by the dirt and stains.
Roof cleaning is another service that the team of professionals at Top Dogs Landscape and Lawn Care can provide for residential and commercial customers in Greenville. A spokesperson for Top Dogs Landscape and Lawn Care says, "Roof cleaning is not an easy job to do yourself, in fact, without the proper tools and training it can be very dangerous to try and undertake such a task. Get the best roof cleaning in Greenville NC and let our team of highly trained staff take all the stress and worry away from you. Roof cleaning is an extremely beneficial service; it instantly increases the curb appeal of your home, this is especially important if you are wanting to sell your house, and it is the most effective and efficient way of removing any staining, algae, moss, and other residues, that can damage the structure of your roof if left untreated. Having a professional company carry out roof cleaning services on your home is the perfect solution all around."
Top Dogs Landscape and Lawn Care is a provider of landscaping and lawn care services in Greenville NC and neighboring areas for both commercial and residential clients. Their landscaping services are attested to by their highly positive client reviews who experienced the service that exceeded their expectations. Their landscaping team fully understand the nuances involved in ensuring the exterior of a property will look its best, getting rid of the dirt and grime, and enhancing the home's curb appeal and protecting the home's materials. In addition, they also provide roof washing, power washing, house washing, and property clean up services in Greenville and surrounding areas.
Those who are interested in learning more about the services provided by Top Dogs Landscape and Lawn Care can visit their website at https://topdogslandscape.com/ or contact them on the phone or through email.
###
For more information about Top Dogs Landscape and Lawn Care, contact the company here:

Top Dogs Landscape and Lawn Care
Willie Smith
252-297-8555
admin@topdogslandscape.com