Wilmington Realty Property Management Offers Rental Properties in Wilmington
Wilmington Realty Property Management, a property management company serving Wilmington, NC, and the nearby areas of Porters Neck, Hampstead, Monkey Junction, UNCW, Kings Grant, and Forest Hills, has set a long record of providing reliable and affordable property management services in the Wilmington area. They maintain an interactive website that presents pictures and detailed descriptions of properties available for rent in the area. Their property management services include: leasing, credit checks, advertising, tenant screening and rent verifications, collections and court proceedings, criminal background checks, accounting, lease renewals, maintenance and repairs, preparation for re-rent, handling tenant complaints, property inspections, online interface, and 24-hour emergency service.
They want to emphasize many reasons why property owners and investors may want to choose Wilmington Realty rather than other property management companies in the area. First, they focus only on property management and only handle rentals. They don't sell real property so they can focus all their attention on property management. Second, they provide personalized and custom-fitted property management services for each particular client.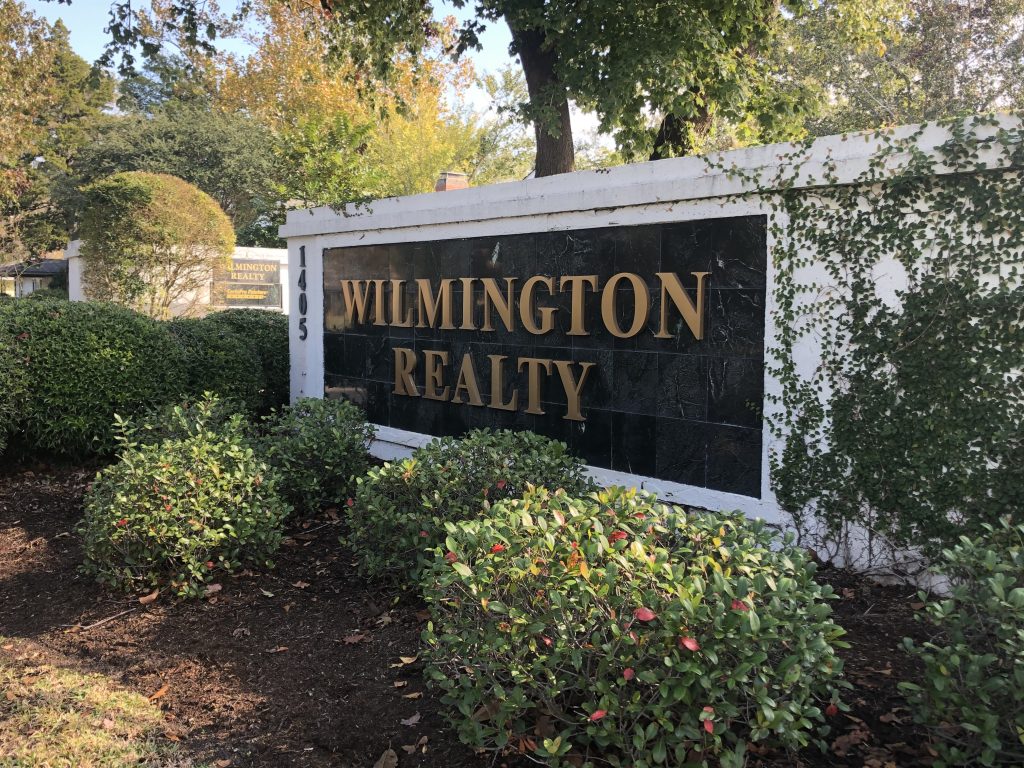 Third, they will always perform comprehensive tenant screening to ensure that there will be no problems with tenants. Fourth, they have minimal turnovers and a low vacancy rate in the rental properties they have been handling. Fifth, they are one of the area's biggest and oldest property rental companies.
Rebecca Hall, Broker-in-Charger for Wilmington Realty Property Management, says, "Our mission is to keep your properties rented, collect rents promptly, account for funds, promptly deliver rents and maintain your property, while acting as your agent in a fiduciary capacity. We exercise loyalty, obedience, accountability, disclosure, skill, care and diligence to the best of our professional ability while upholding legal and moral principles."
Meanwhile, those wanting to rent a property must follow several steps. First, they will choose a property from the Vacancy List on the website. Second, they can schedule a showing, which will be a self -guided tour, with the potential tenant getting a door lock box code. Third they will visit the property. Fourth, they will apply by clicking on the "Tenants" tab on the website and choosing "apply for rental." Those who want an optional way of viewing the property or applying as a tenant can call them at the office.
Within 48 hours after Wilmington Realty approves the application, the applying tenant must pay the security deposit and sign the lease agreement. The next step is to transfer the utilities to their name. And finally, the tenant pays the prorated rent due and picks up the keys at move-in.
Both tenants and property owners have given highly positive reviews for the services they have received from Wilmington Realty. For instance, Luciana K.M. gave them five stars and said, "I love this place! I rented my 1st office with them and my experience was wonderful!! Highly recommend! Brook is very professional and always helped me with my needs."
Matt T. also gave them five stars and said, When I decided to rent out my first property in the downtown Wilmington area I was a complete novice. I rented out the property for 3 years before selling and I feel so lucky to have worked with Wilmington Realty. They helped me to come up with the rent price - higher than I thought but we still got plenty of applicants. Every tenant was well qualified and there were zero issues with anyone (despite all the horror stories I always heard about)."
Started in 1985, Wilmington Realty Property Management is one of the leading property management firms serving the Wilmington area. They specialize in providing long-term residential real estate management and for several commercial properties and homeowners associations. Rebecca Hall is the owner and serves as Broker-in-Charger for the property management company. She is a Wilmington Regional Association of Realtors member and has over 30 years of experience in the real estate business, accounting, and finance.
Those who are looking for property managers, Wilmington, NC property owners and investors can trust, can visit the Wilmington Realty Property Management website or contact them through the telephone. Office hours are from 9:00 am to 5:30 pm, from Monday to Friday.
###
For more information about Wilmington Realty Property Management, contact the company here:

Wilmington Realty Property Management
Rebecca Hall
19107990554
19107990554
1405 S 39th St, Wilmington, NC 28403